12 Falcon St. Selmer, TN 38375

The purpose of our site is to keep you better informed on all things 911, such as addressing, job listings, weather alerts, and call stats, just to name a few. McNairy County Emergency Communications is made up of dedicated professional men and women who are committed to assisting the needs of the public. Our center is staffed 24 hours a day 7 days a week. No matter the problem, big or small, we are here to help. "Always there, always ready". That is the motto we live by. 

The first 9-1-1 calls answered by McNairy County 911 were in 1994, with just one dispatcher on duty. All medical calls were transferred directly to the hospital. We have come a long way since then. As of today, we direct dispatch all 9-1-1 calls for service for the Selmer Police Department, McNairy County Sheriff's Department, Adamsville Police Department, 21 Fire Departments, and all First Responders in the County. We run all NCIC queries and entries for all the departments as well. We have a total of three workstations, with two to three dispatchers on duty at all times.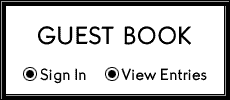 Each caller's needs are just as important as the last, and it is our goal to handle each call with professionalism 

while utilizing our training skills provided through various training facilities.  

If you are committed to public safety and are interested in a career in telecommunications, we would encourage you to join our team. 

Job listings will be posted when the need arises, so check back from time to time. 

Thank you for visiting our web site. Please call 911 for all your emergency needs.

Thank you,

Dana Swims

McNairy County E-911 Director

About McNairy County Emergency Communications

The McNairy County Emergency Communications Center provides 24 hour, seven days-a-week 9-1-1 access and services to the citizens and user agencies in and around McNairy County. Services provided include, but are not limited to, emergency and non-emergency request for services, dispatch of police, fire, emergency medical services, other city/county support agencies, and other duties as required. Around the clock service is assured by working rotating twelve hour shifts.

We at McNairy County Emergency Communication Center are the first of the first responders. We are committed to answering all 9-1-1 and non-emergency calls with professionalism, integrity and compassion while efficiently dispatching police, fire and emergency medical services. Customer service is essential to our success, so we treat each caller with empathy and respect. Our dedicated and highly trained professionals routinely offer life-saving medical instructions in addition to providing accurate public safety information. McNairy County 911: always there, always ready when seconds count.